About the Program
In 2004, the University of Pennsylvania launched the Penn Integrates Knowledge (PIK) program. This unprecedented faculty initiative had a bold, ambitious agenda: to recruit to Penn renowned scholars whose work draws from two or more academic disciplines and whose achievements demonstrate a rare ability to thrive at the intersection of multiple fields. PIK University Professors hold appointments in two or more schools, using their positions to build bridges between disciplines through collaboration.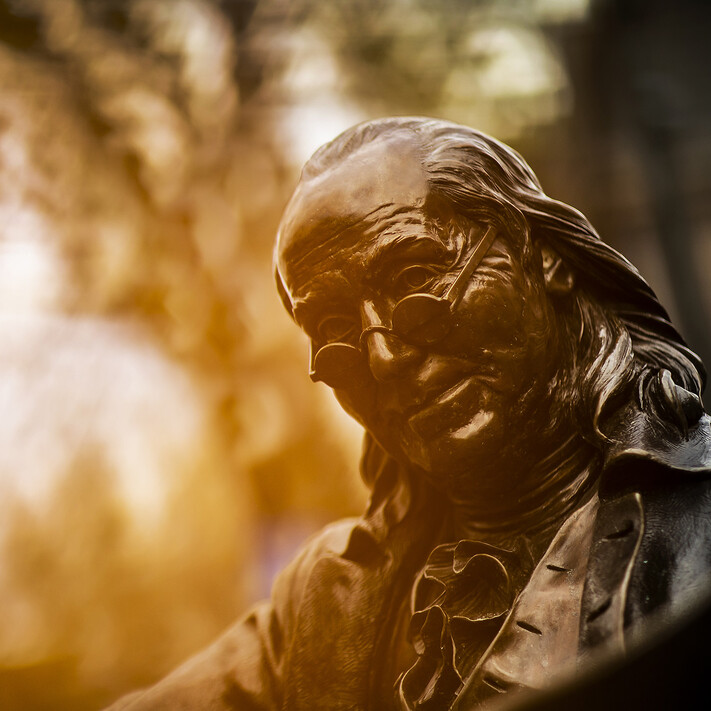 Today, some of the world's most accomplished and unique interdisciplinary scholars call Penn home. Distinguished by the diversity of their research and teaching, each of these academic pioneers shares two things: a drive to solve complex, real-world problems and a commitment to working across disciplinary boundaries to find solutions. Each day, these masterful collaborators move with ease across schools and departments. As they pursue their path-breaking work, they widen and deepen Penn's rich tradition of cross-disciplinary scholarship and learning.
Related Links
"Building Bridges," May/June 2005, Pennsylvania Gazette.  The President makes her case for "integrating knowledge" and calls for "bold leaps of imagination" in finding new ways to bridge traditional academic divides.
"Proof of Concept," Sept/Oct 2008, Pennsylvania Gazette. Four years after President Gutmann launched the PIK initiative, Gazette writer Trey Popp examines the program and explores the innovative work of the first six appointees.