Aviv Nevo
Aviv Nevo is the George A. Weiss and Lydia Bravo Weiss University Professor, Professor of Marketing, and Professor of Economics. With appointments in the School of Arts & Sciences and the Wharton School, Nevo works at the intersection of industrial organization, marketing, and econometrics.
Economics & Marketing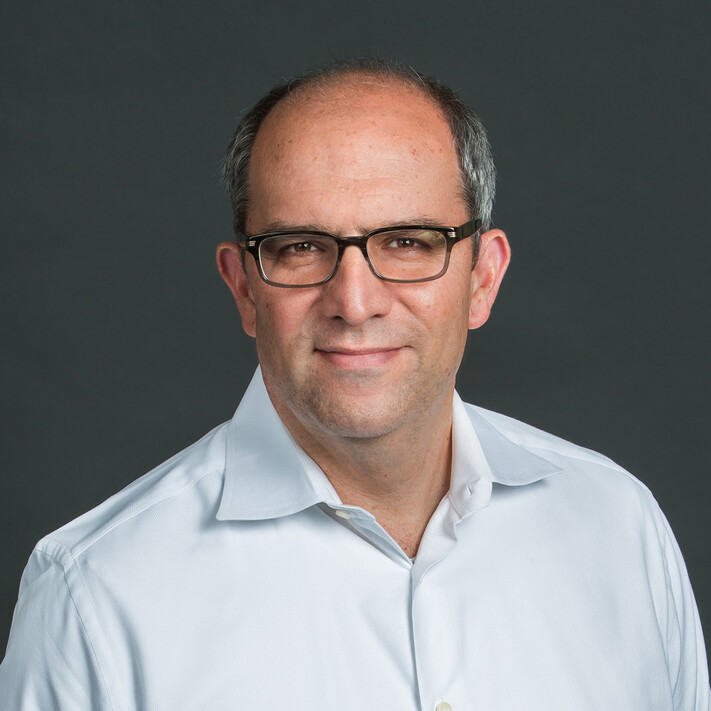 Aviv Nevo has developed an international reputation for his novel use of analytical methods to forge clear paths through an economic landscape overrun by big data. Over the course of his decades-long career, he has discovered powerful means of discerning consumer preferences and decision-making behavior, effectively broadening the functionality of empirical data in economics and marketing.
A leading scholar in the fields of industrial organization, econometrics, and marketing science, Nevo brings together the methodologies of these different disciplines to create essential new knowledge at the frontiers of academic research—and he inspires his students to do the same.
Nevo draws from his experience across academic, governmental, and corporate sectors to address pressing real-world issues, opening pathways for a broader understanding of national and global economies.
His past research includes topics in the areas of health economics, health care, telecommunications, and real estate brokerages, as well as questions involving the demand for packaged goods and its implications for mergers and market power.
Nevo served as chief economist in the Antitrust Division of the Department of Justice, advising attorneys on merger, civil, and criminal investigations in addition to leading the division's Economic Analysis Group. He has been retained as an expert by the Department of Justice, the Federal Trade Commission, and private firms in cases related to antitrust and competition, among other matters. Nevo's expertise is routinely relied upon to help adjucate some of the most complex investigations, commercial litigations, and regulatory proceedings in countries around the world.
A Fellow of the Econometric Society, Research Associate for the National Bureau of Economic Research, and International Research Fellow at the Institute for Fiscal Studies in London, Nevo is also a thought leader whose multidisciplinary approach to academic research has earned him numerous awards and notably advanced the fields of economics and marketing. 
Industrial organization
Antitrust and Competition
Healthcare
Consumer Fraud and Product Liability
Consumer Packaged Goods
Retailing
Real Estate Brokerages
Telecommunications
Academic Writings (Selected)
Nevo A, Turner JL, and Williams JW. (2016) "Usage‐Based Pricing and Demand for Residential Broadband," Econometrica, 84(3): 411-443. 
Gowrisankaran G, Nevo A, and Town R. (2015). "Mergers When Prices Are Negotiated: Evidence from the Hospital Industry." American Economic Review, 105(1): 172-203.
Dubois P, Griffith R, and Nevo A. (2014). "Do Prices and Attributes Explain International Differences in Food Purchases?" American Economic Review, 104(3): 832-67.
Hendel I and Nevo A. (2013). "Intertemporal Price Discrimination in Storable Goods Markets," American Economic Review, 103(7): 2722-51.
Nevo A and Rosen A. (2012). "Identification with Imperfect Instruments," Review of Economics and Statistics, 94(3): 659-671.
Nevo A. (2011)."Empirical Models of Consumer Behavior," Annual Review of Economics, 3: 51-75.
Nevo A. and Whinston M. (2010). "Taking the Dogma Out of Econometrics: Structural Modeling and Credible Inference," The Journal of Economic Perspectives, 24(2): 69-82.
Einav L, Leibtag E, and Nevo A. (2010). "Recording Discrepancies in Nielsen Homescan Data: Are They Present and Do They Matter?" Quantitative Marketing and Economics, 8(2): 207-239.
For a full list of publications visit Dr. Nevo's CV
Features (Selected)
"Aviv Nevo Appointed Penn Integrates Knowledge Professor," Penn News, January 26, 2016.

"Penn Hires 17th Interdisciplinary Prof Through Recruitment Plan," The Daily Pennsylvanian, January 26, 2016.

"Aviv Nevo Joins Wharton School Faculty," Cornerstone Research, August 3, 2016.
Video (Selected)
"Provider Consolidation, Integration, ACOs and Competition Policy," Penn Wharton Public Policy Initiative and the Leonard Davis Institute of Health Economics, December 10, 2014.
George A. Weiss
Donor
"The way to ensure the continued greatness of Penn is to invest in the people. With this program, we're going to recruit even more superstar faculty and catapult this University to a new level of eminence."  
- George A. Weiss 
In 2010, George Weiss,W'65, HON'14, together with his wife, Lydia, endowed four Penn Integrates Knowledge University Professorships, adding to his extensive philanthropic legacy of support for Penn's highest priorities. George Weiss is a University of Pennsylvania Trustee Emeritus and a member of the Executive Committee of the Penn Medicine Board. He is a 1985 recipient of the Alumni Award of Merit, the University's highest alumni honor. In 2014, he was awarded an honorary doctorate of laws from the University of Pennsylvania.  
Professors
Education
Ph.D., Harvard University (Economics)
A.M., Harvard University (Economics)
B.Sc., Tel Aviv University (Mathematics and Economics)
Professional Positions & Affiliations
Econometric Society, fellow
Institute for Fiscal Studies, international research fellow
National Bureau of Economic Research, research associate
The RAND Journal of Economics, co-editor
Additional Penn Profiles
Contact
Penn Arts & Sciences
439 McNeil Building
3718 Locust Walk
Philadelphia, PA 19104
Wharton
751 Jon M. Huntsman Hall
3730 Walnut Street
Philadelphia, PA 19104-6340 
(215) 898-0232 (O)
anevo@wharton.upenn.edu